Take your marriage from good to great! Never settle for the same arguments over and over. Marriage counseling and coaching helps you to see difficulties in a different light. You receive the support, skills, encouragement, and accountability to help you accomplish the goals you set for your marriage!
Our Christian counseling and coaching process is a faith-centered biblical approach that helps you to live God's plan for a joy-filled covenant marriage, while developing practical skills to keep your marriage relationship strong. Remember, Christian counseling and coaching is biblical. We are called to "encourage one another and build each other up" (
1 Thessalonians 5:11
).
We are told to "carry each other's burdens" (
Galatians 6:2
). Christians should be living in community, and we all need help sometimes in meeting certain goals. Marriages are like people – no two are the same. Each person brings his or her own strengths and weaknesses to the marriage relationship. As life throws curve balls our way, we occasionally experience challenging seasons where we know things in our marriage are not as healthy as they need to be.
However, if we have not had quality marriages as models, we're not always sure how to overcome these challenges. What makes a quality marriage is not the absence of hard times, but how hard we choose to work for our marriage during the hard times.
Marriage counseling and coaching is about helping you learn how to communicate, teaching you to discover each other in brand new and fresh ways, and equipping you with tools to take your marriage from "good" to "great".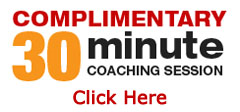 Marriage counseling and Coaching will help you achieve the following:
Obtain a Christian vision about marriage
Learn practical tools to build and strengthen your marriage
View problems as opportunities to serve your spouse
Communicate effectively and manage conflict
Negotiate hurdles that keep you stuck
Build or restore trust
Renew appreciation and affection
Release and heal old baggage
Learn to forgive as God forgives
Build a strong foundation for your marriage
We know that marriage is supposed to be full of love through better or worse, richer and poorer and till death do us part. However, most of us don't know how to live this through the realities of everyday life. We are here to help you develop a marriage that will fulfill you for the rest of your life!
Finally, we are highly qualified to meet all your marital counseling needs:
OUR CERTIFICATIONS:
Certified Marriage and Relationship Educator and Specialist.
Certified Biblical Family Therapist
Certified Christian Restorative Therapist
Certified Professional Marriage/ Relationship Christian Coach
Certified Professional Christian Leadership Coach
Certified S.Y.M.B.I.S and Prepare & Enrich Assessment Facilitator
Certified Christian Marriage Mentor
Certified Marriage on The Rock Leader
If you're ready to invest in the future of your marriage, Contact Us and we will work together to bring out your full potential as a couple!